Our Services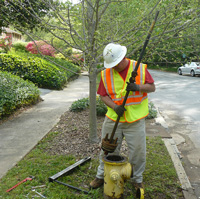 Fire Hydrant Repair & Replacement
We at Georgia Hydrant Services, Inc. specialize in all your fire hydrant needs. Maintenance, Repair, Testing, Extensions, Installation, or Replacement. References are available.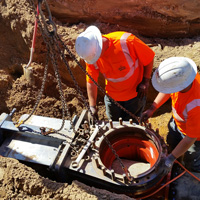 Valve Insertion
Valve Insertions 4" to 16". Need a valve? An InsertValve is the answer. With our valve insertion machine we can insert a working valve on almost any type of water line without water interruptions. References are available.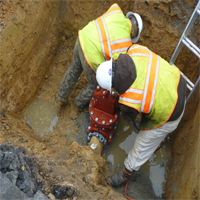 Site Work
Want a "Turn Key" contractor? Whether you need water lines run into your subdivision or Fire & Domestic water lines run on your commercial site, Georgia Hydrant Services, Inc is your source! We have the experience and the ability to complete these projects from start to finish.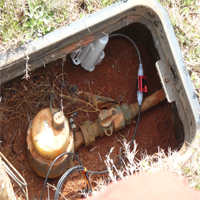 Water Meters
Need an experienced contractor for your water meter change out or upgrade projects? Georgia Hydrant Services, Inc. is your answer! We have worked on projects of various size as well as many size meters. References are available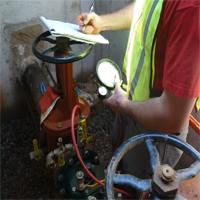 Back Flow Prevention
Looking for a GA state certified tester? Let Georgia Hydrant Services, Inc. help you with testing, replacement or installation.
References available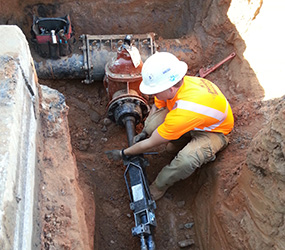 Hot/Wet Tap
Need to connect to an existing water line? We can perform a wet tap without interuption. Whether you need to install a fire hydrant, fire line, or connect to a water main for a new construction project, we're here to help. Offered on 3/4" to 12" water lines.